Today we released a number of noteworthy new features.
1. Edit your own reviews
New and existing reviews you make in the product reviews section can now be edited. 
To edit a review you've made you can click the red edit button next to your review, alternatively click the "write review" button on the product page and you'll receive a prompt that you've already written a review.

Click "Go to your review" and you'll see a red edit button.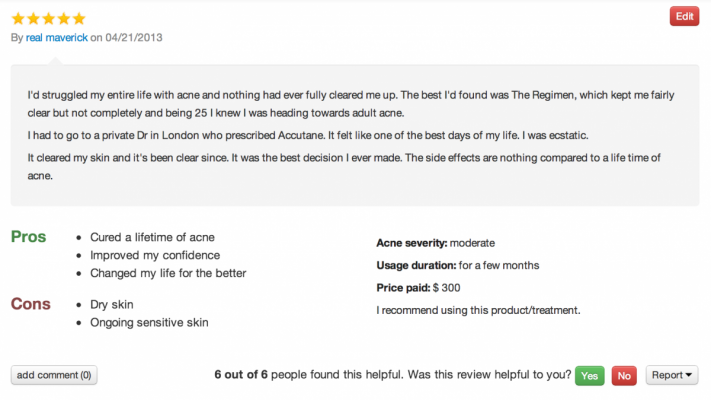 Clicking edit will allow you to edit your review in realtime, where you can change everything from the rating to the review itself.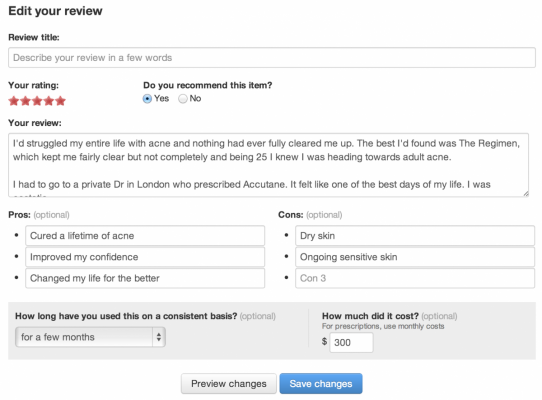 2. Other noteworthy review section enhancements 
You'll also notice there are several new tabs which you can see on the Olay Complete product page. The ingredients tab shows you a list of ingredients and a really useful feature is that it highlights comedogenic ingredients in red.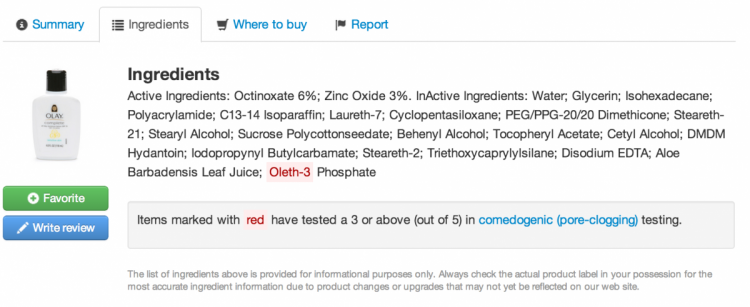 The "where to buy" tab will show you reputable places to buy the products from. These are direct links to the products and not affiliate links, acne.org is not compensated in any way for clicks to these links.

The "Report" tab allows you to report any issues you find with the product listing i.e. the product is now discontinued. 
You'll also notice the new "+ favorite" button which allows you to keep track of all your favorite products. This list is also visible to your friends and other members via your profile.
3. Achievements
This is brand new and you may have already noticed it. At the moment there are 2 areas of the website you can earn achievements, the forum and product reviews section. The main idea of the achievements is it's just a fun way to recognise your contributions at acne.org but also a way for other members to how much you contribute.
Achievements are visible in both the forum and your profile, via the achievements tab.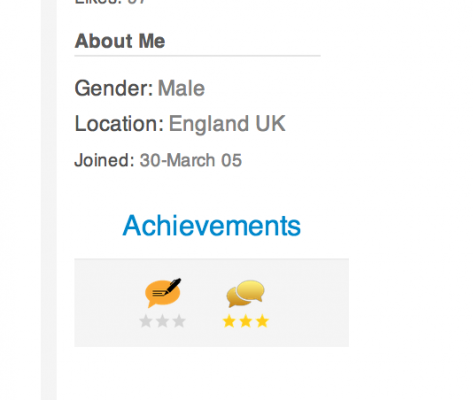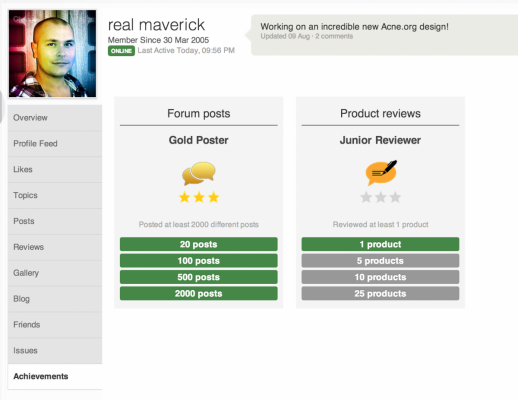 On the achievements tab, the levels marked in green are levels you've already achieved and those in grey are levels you've not yet achieved. Each level has a corresponding badge, for example for 1 product review you receive a badge "Junior Reviewer". At present the badges are visible in both the forum and profiles, however, the reviews section will also soon reflect your current level i.e "Bronze Reviewer".
There will be new achievements introduced periodically, please feel free to share any ideas of future achievements you'd like to see. i.e. Achievements for number of likes to your reviews or the number of photos you've shared in the gallery etc.
Please let us know if you find any issues or have feedback/questions on any of the new features.