Sorry for the disgusting picture. Any idea what I can do about these?
I'm 29 now. It's so hard to get a job. I no longer get that many cysts on my nose. I used to pop and tried needling once.
Laser and dermarollers might make them worse. After all nose skin is different. If only I could conceal them someway with makeup or something so I can lead a normal life?
Any help would be appreciated.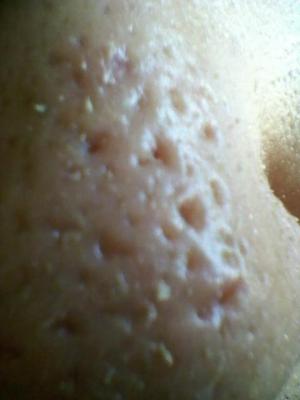 Edited by Ezemuzu, 24 March 2013 - 02:17 AM.