I just wanted to give a quick update as I pass the 18-months post-Accutane mark!
My skin is still VERY clear - I probably get about one very small pimple every month or 2, and it goes away COMPLETELY within 2 days. Again, it's very small - usually doesn't even develop to the stage of being a whitehead, and it's gone before I even really notice it. Here is a before and after pic: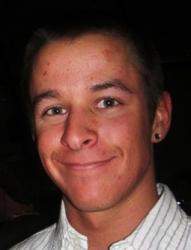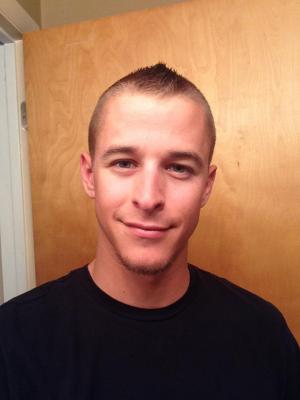 ALSO, I wanted to address some of the side effects that other users had/have been experiencing. I basically took a list from someone's "side effects" thread and wrote a response to each side effect. Keep in mind, that while I was on Accutane, I took GREAT care of myself. Everywhere I went, I carried a water bottle, chap stick, aquaphor, and heavy moisturizing cream...
1. Dry Eyes 
- I stayed very hydrated while on Accutane, and didn't experience dry eyes while on the drug or up until now. I even started wearing contacts since I got off Accutane, and haven't had any issues. 

2. E.D/ Low Libido
- This has never really been an issue for me other than when I'm stressed out over work, school, etc.

3. Hair-loss
- I have more body hair now that I did 2 years ago. No hair loss anywhere.

4. Slow Healing
- When I do get a pimple, which is very rare, it heals quickly. I also was scratched in the face by a cat a few months ago and it healed normally. I shave with an electric shaver 90% of the time, so no problems there.

5. Lack of sebum (oil)
- I do still get a LITTLE dry when I get out of the shower, ocean, etc, but I moisturize immediately and it does the trick - and lasts all day. Good reminder for me to moisturize daily!

6. Brain Fog/ Memory problems
- I have ADHD, and I choose not to medicate for it, so sometimes I have trouble focusing - but this has been since grade school. 

7. Anxiety
- For me, stress triggers minor anxiety sometimes, but it always has - not sure if the Accutane contributed to this, as it has always been a small problem for me.
8. I believe I look older than I should due to lack of oil
- If anything, I feel like my skin now makes me look younger! It has remained very smooth. Remember to moisturize often! It seriously does wonders.

9. Joint/Muscle problems - Aches/ Slow recovery
- I hit the gym about 5 times a week, and haven't had any issued post-Accutane. I did, however, work out much less while on Accutane, mostly because I didn't want to hurt myself. I definitely felt it in my joints a bit when I was dehydrated, so I didn't want to take the chance. 

10. Excessive sweating.. Terrible if I go running at the gym, for example.
- I actually do feel like I sweat a bit more out of my armpits and A$$ now! Haha. Weird, but managable. 
 
11. Dry mouth
- Stay hydrated, chew gum, etc. I did not experience this side effect!

12. Nosebleeds more than I should
- I had 5 or so while I was on Accutane, but not a single one since!

13. Fatigue
- Not sure if you mean physical muscle fatigue when exuding energy, or just plain old contant tiredness, but I think that getting back into working out has helped with this a lot, and while I was on Accutane, I wasn't as physically active, which probably killed my energy level.

14. Overall depression and confusion
- Other than certain unfortunate/significant events that have happened in my personal life in the past few years, I haven't suffered from any overall depression or confusion. If you have had these issues, they could be related to diet, exercise, or even the Accutane - who knows! This is very interesting to me, because this was the side effect that scared me the most about taking Accutane, and fortunately I didn't experience it. 
JUST TO BE CLEAR - My analysis of the side effects aren't meant to prove anyone else wrong or promote/bash the drug in any way. Just sharing MY PERSONAL EXPERIENCE. AND AGAIN - I took very good care of myself while on Accutane, which I feel was extremely helpful.
Edited by mmthsurf, 24 March 2013 - 12:51 AM.