I have some rolling scars on my cheeks and underwent subcision two days ago by a local Dermatologist-He believes I may see a 50% improvement.
The staff were very caring.  They started the procedure by placing a numbing cream on my cheeks and letting that set for approximately 10 minutes. The Dr then injected my cheeks with approximately six injections on each side to numb my cheeks further.  He said these would feel like "mosquito bites".  It amazes me how I did not feel any discomfort!  A few of the injections did have a little "bite" but I certainly have felt more pain at my own hands (I have tried dermastamping a few times)!
I have read other accounts and I believe the numbing cream is a crucial step that other Dr's must be leaving out......
The procedure of the subcision probably lasted 25 to 30 minutes.  I felt absolutely no pain.  Just lots of pressure from the Dr and his nurses' hands-he kept apologizing for the pressure but explained that this will help alleviate some of the bleeding and bruising.  I heard the distinctive sound that many describe-an audible slicing or popping sound.  I could definitely hear the sound of something being released.  
The staff then placed cool compresses and pressure on my cheeks for approx 10 minutes.  They then placed some pressure bandages on my cheeks, gave me some printed after care instructions, and sent me on my way 
I'm going to remove the bandages tomorrow and begin suctioning.
I'll keep you updated....wish me luck  xxx
Here is a BEFORE to give an idea of my skin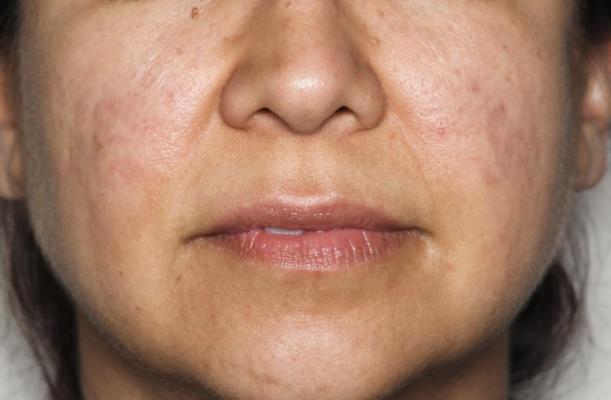 An AFTER of my chipmunk bandaged cheeks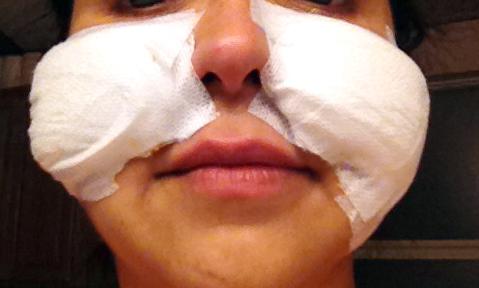 Edited by polecat, 10 March 2013 - 10:32 PM.