Hey, we're excited to announce a new feature, that we believe will make the message boards more useful than ever.
The new feature is called "Best answer". This enables the topic starter and moderators to mark a post as the best answer.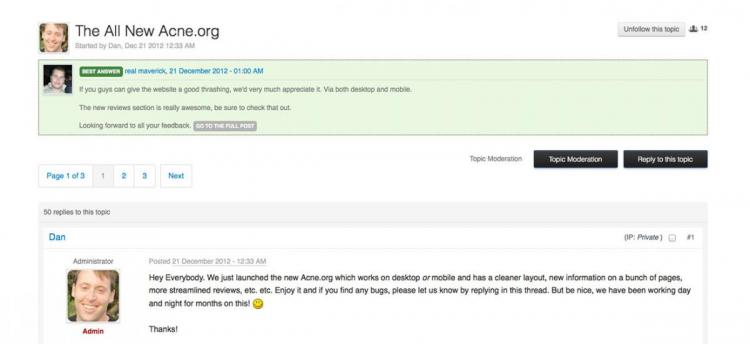 This screen shot shows a typical question topic and the best answer the user or a moderator has flagged. At the top of the post, the best answer is displayed and a button that will take you right to the best answer. This is especially useful, for when you find an old topic, with the same or similar question to one you have. You'll instantly see what was deemed the best answer, rather than having to read the entire topic, which can often be pages.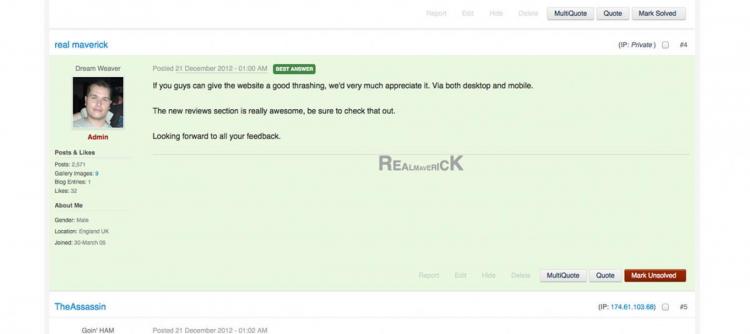 This screen shot shows the post that has been marked best answer. Its highlighted in green, to help feature it.

Looking at the forum view, you'll see that the answered topic has a badge that when clicked takes you to the flagged post.

You can also quickly filter the forum list to remove answered or unanswered topics. This will be really useful for those of you who like to be super helpful. It will also come in handy for Brandy in The Regimen forum too.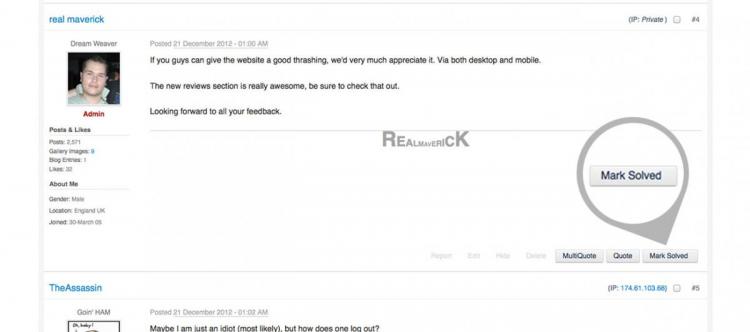 When you've posted a topic and somebody answers your question, that you consider answered, click the mark solved button. This won't apply to all topics, such as some discussions but it will prove very useful, non-the-less.
We hope you enjoy the new feature and make good use of it. Please let us know what you think, your feedback as always is important.
Paul