Hey all!!
Got some good lighting for these photos for once. I have this annoying little sucker on camera...the result of a blackhead I went crazy on that left a smallish but ugly rolling scar right on my front cheek. I learned my lesson, but the in the process of doing so have damaged my skin here.
I've tried quite a lot on it. Baking soda exfoliating (did nothing for it). Apple cider vinegar peeling on it seemed to help a bit but I stopped right away when it seemed to be turning it whitish...don't want a white scar there.
I recently bought a dermaroller online and am waiting for it to ship. It is a .5 size and I have heard they are effective on rolling scars after researching. Apparently needling is supposed to be good, but I'm concerned that I may only make it look worse by going to the extreme.
What do ya think? To needle or not to needle? What suggestions do you have for the derma rolling schedule for this scar?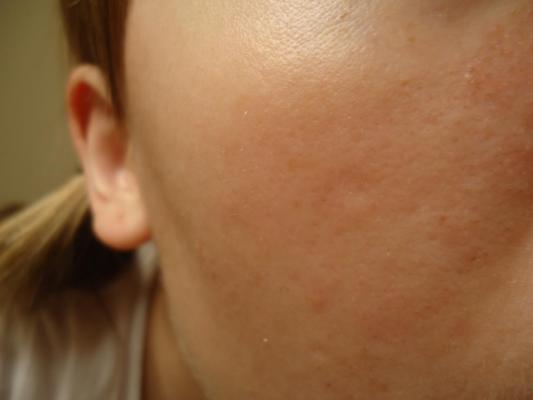 Edited by Livvie, 19 January 2013 - 10:00 PM.