Hey, I recently made an account for this site, but I'd always been reading forums and stuff from it beforehand. About 8 months ago I had a huge outbreak of cystic acne and didn't get it cured in time, so I'm left with some scars and enlarged pores. There are barely any, but they're still pretty noticeable (to me, anyway), and it only happened on one cheek. Here's a picture (I still have a little bit of acne left):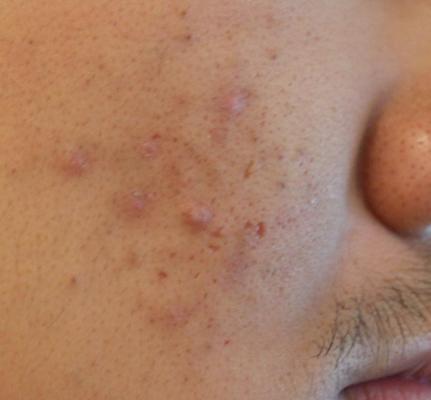 My question is whether or not they will go away with time. I know piercing holes shrink after a few years, and I've had scars that weren't on my face grow out to be level with my skin, so is it the same with acne scars?
If not, how can I get rid of them? Thanks in advance,
William.