Soooo today I took my first dosage of accutane! I am on 40mg a day on roaccutane.
I have had mild/ moderate acne since I was 13 or 14. Took antibiotics multiple times,only to come off of them and my skin would go back to the way it was.
I've tried
Doxycycline
Tetracycline
Mini cyclone (most recent)
Erythromycin
Retin a
Benzoyl peroxide from many diff brands or company's
Clindoyxl
Sulfur
Spiro
Different bcps. (Alesse,Yasmin,ortho tri cycline low and for the last 2 years regular ortho
Tea tree oil
Egg whites and probably other things I just can't remember at this moment
Proactive gave me peri oral dermatitis which I finally got rid of! So when I went to my derm she recommended accutane, as I am now starting to get scars.
I have oily skin as well.
I will be keeping a log and updating with pics weekly!
Currently that's what my face looks like after being on monocycline since September.
Sorry, I do have some metro gel on my face , just to make sure my dermatitis doesn't come alive again!
I will also add that I have tried "dieting" and eating healthy etc for about a year and it didn't do anything to my skin.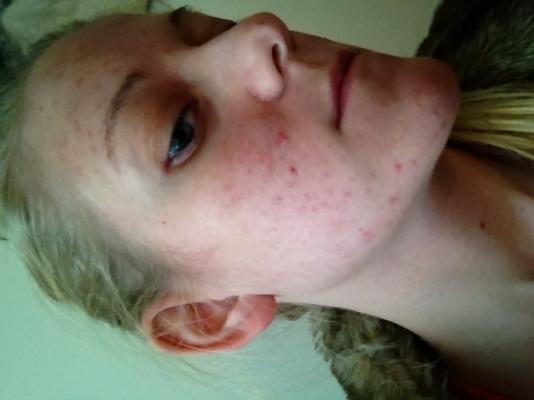 Edited by Aballarina, 06 December 2012 - 06:42 PM.