Hey, yesterday I had subcision done on both sides of my face. It went fine except I'm worried about the large scarred areas he subcised on both sides on my upper cheeks under my temples, these entire areas are raised and swollen and have been so since yesterday. I'm scared I'm forever going to have two big lumps on either side. Is it normal to get lumps in areas from subcision the same day as treatment? They are swollen and hurt to touch.
I'm not sure if this is just normal swelling. I mean these areas are a few inches in diameter and I heard lots of snaps as my surgeon cut through the fibrous bands. I had tons of scars in these areas from cystic acne.
Update: Before and two weeks post-subcision (right side)
Left side (wish I had a higher quality before picture to show how bad it truly was)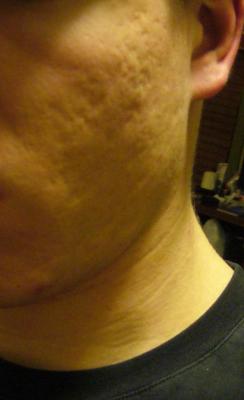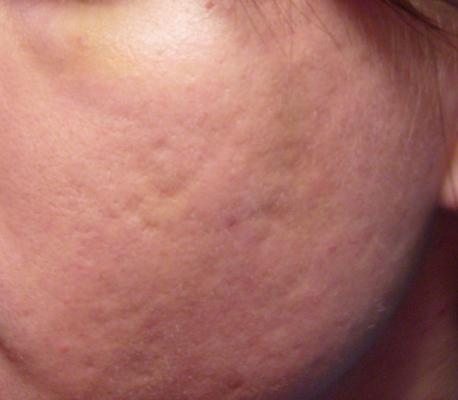 Edited by sverd, 11 December 2012 - 09:13 PM.