PICTURES: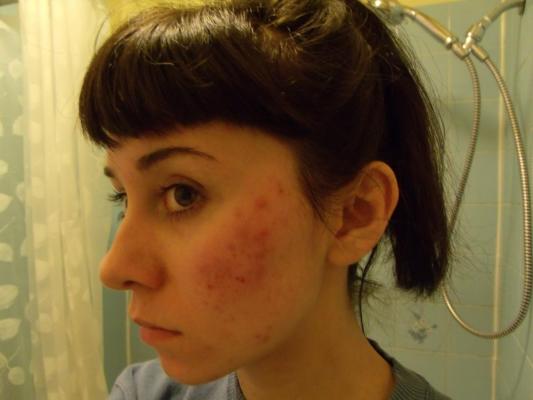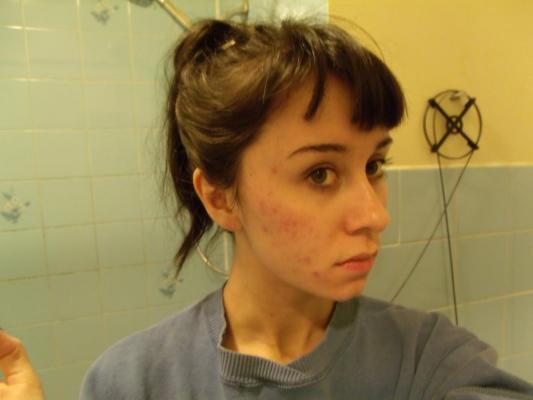 Hey everyone! So I've struggled with acne since highschool (I'm 21 years old now), but my breakouts were always manageable. This past summer, during the month of August, I went through an extremely stressful period which lasted virtually all month. I think it is for this reason that I experienced a huge (what I think is hormal) breakout. Prior to this breakout, my skin was always clear unti the week before my period, which has always led me to suspect hormones were the culprit.
I started Spironolactone exactly two months ago with 75mgs. My very mild back acne cleared up within a few weeks, and about a month in, I thought I was seeing some improvements. Then, I got way too excited about these improvements, and upped my dosage to 125mgs thinking I could speed up the process. Exactly two weeks after this increase (and mind you for the first few days on 125 mgs my skin seemed to be improving), I broke out like crazy up my cheeks in cysts.
I have two concerns. I've always heard hormonal acne is located on the chin/jawline, while mine is primarily located up the sides of my cheeks (and is cystic), although I do get the occasional pimple along my jawline. Before my August freak out episode, I would break out on my cheeks the week before my period. I had blood tests done in September which showed elevated DHEA levels. Knowing that, and looking at my acne, can anyone who might be more informed than me tell me if my acne appears hormonal/did anyone who had success with Spironolactone break out in the same places as me? (see attached pictures)
My second concern is this: I'm almost certain that my most recent break out was brought on by the increase in mgs which I'm assuming happened too abruptlyand my body couldn't deal. Do you think I should go back down to my 75 mg dosage? Or should I try to remain on this 125mg dosage that I've been on for two weeks.
Also- how would you rank the severity of my acne?
Thank you all so much in advance! Today's been an awful day and any advice/comments would be SO appreciated!