I'm fourteen and in eighth grade. I just got my first box of Claravis today and my dermatologist prescribed me 80mg/day, two 40mg pills at the same time. I have severe nodular/cystic acne and it hasn't responded to Spironolactone, Monodox (Doxycycline, and although it did keep my acne from breaking out, it did not clear anything up after taking it for nine months), Tetracycline, Minocycline, or Clindamycin. I used the following topicals as well (mostly some at the same time as above antibiotics, but some weren't): Aczone Retin-A, Epiduo, Differin, Tazorac: this did somewhat dry me out, but never fixed anything even after using it twice a day for a month; Ziana: I CANNOT STAND IT. I had to use it for 7 months and it never worked, and they gooeyness was barely tolerable; Duac, and several benzoyl peroxide or salicylic acid OTC creams/products. My friends always ask me why I don't use one of these Proactive things, which I have, and don't work. I'll post some pictures to show you: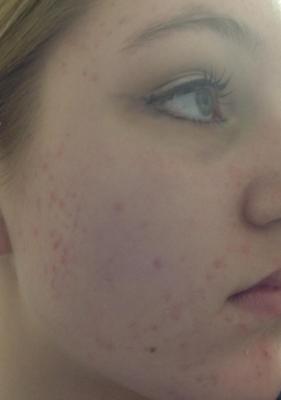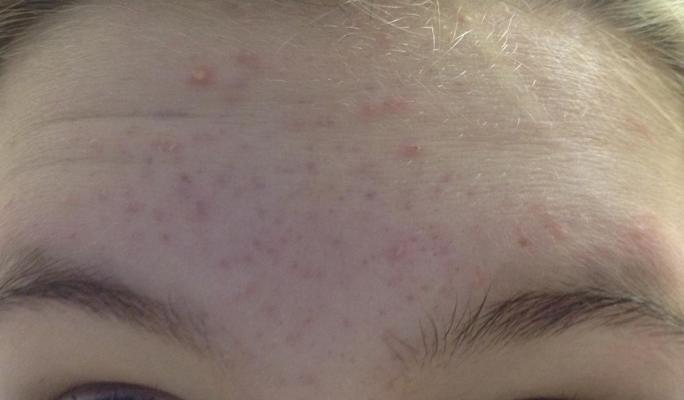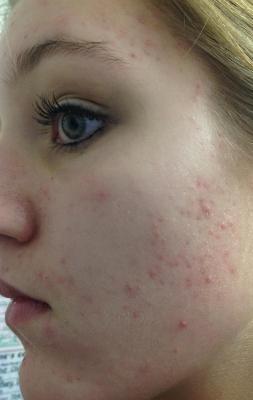 I have the worst acne in the grade. What do you think of my dosage, and what should I do about side effects? I feel so young to be on the drug, but it's last resort. Thanks
It might also help to know I'm 5'6.5" and 125 lbs.