Alright so i need to get rid of all these red marks/spots. As you can see in the picture i still have acne. but only about 3 or 4 of what you saw is acne. The rest are scars/ red marks. I wash my face with water twice a day and i put lemon juice/aloe vera/strawberries on my face occasionally. Also i drink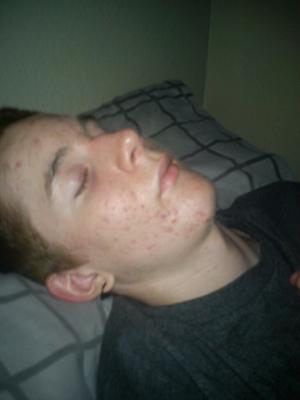 bigelow green tea occasionally. What do i do!??! I want to get rid of all this, thanks.
P.S, i live in Phoenix, AZ where there is alot of sun. I walk to and home from school, that could be a factor.