Hey everyone!
I've been reading this forum for a good few years, and I value your experiences and expertise very much. I'd really appreciate your advice on what I should do about my skin.
I have around 10-15 deeper ice picks or box cars on each cheek, and then around 30-40 very small, shallow ice picks that look almost like enlarged pores. The bigger deeper scars are the biggest issue for me, though I wouldn't mind improving my skin's overall texture either. On good days, I'm not too bothered about my scars and imagine that people hardly notice them, whereas on bad days I feel very self-conscious and unattractive because of them. I don't expect to get perfect skin, I only want my current scars to look softer and less noticeable so that I wouldn't have to obsess over them and wonder if people looking at my face in harsh lighting are only seeing my scars.
I've done TCA cross three times with modest results - I'm not sure if this means that I should give up and try something else, or just keep doing more and more tea cross until slowly, my scars would become shallower and better-looking. First couple of times I had a TCA peel on my whole face with cross on pitted scars, but this last time about a year ago I asked my doctor to only do Cross and leave the rest of my skin alone, and I feel it was much more effective that way. Still, the results haven't been impressive at all to my dismay. I hardly see any difference, although there might have been some - it's really hard to tell! Some of my scars do look a bit shallower, but they were so deep to begin with that it doesn't make a big difference over all. Perhaps they just need to be treated countless times before starting to even out and look better. I haven't taken proper pictures until now, so it's very hard to say if Cross has been effective or not.
Either way, I'm not happy with my results so far, and I feel like I should go for more treatments and get some improvement, before I can move on and accept my face as it is.
I've been considering these alternatives:
- more TCA cross (1-3 times)
- Deep FX (1-2 times, for a start)
- punch floats, punch excisions or subcisions
- needling and/or derma rolling on my own to improve general texture
If anyone here has tried these methods for treating my type of scarring, I'd love to hear your experiences and what you would recommend for me. One problem I have is that I live in Finland and I may find it hard get some of these treatments. I have a good doctor for TCA cross and feel very lucky to have found him, but with Deep FX and other methods, I'm not sure if I can find anyone experienced without traveling abroad (which I can't afford for a while). I know of one Finnish clinic that mentions Deep FX on their website, but that's about it. But if something else would seem more effective than Cross, I'd do my very best to find someone who's able to do it.
Here are pictures of my scarring. I tried to get as realistic pictures as possible, but I didn't really succeed with my right cheek and it looks better than it really is in my opinion. I have some make-up on, which may or may not affect how my scars look. I also have some active acne at the moment as you can see, but I expect it to heal soon and if not, I would take care of that before any treatments.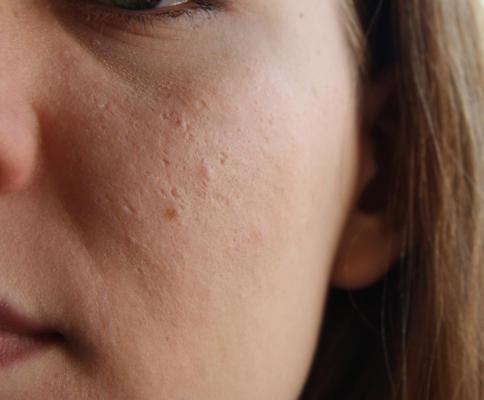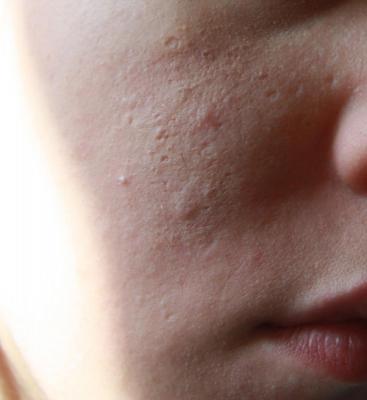 Please tell me what you think, and thank you in advance.