I went to the dermantologist and he prescribed me Bactrim DS. I am currently on the regimen, and now I will be taking this. My next appointment is in 2 months, and he said I should be clear or start seeing results by then (I hope he's right...).
I have to take this twice by mouth daily.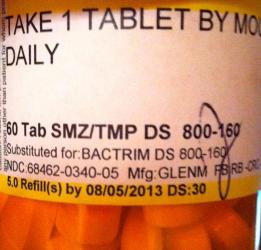 Has anyone else ever been on this? Any good results?
Also, my skin is very red and dry and it stings all of the time... It's my second week of the regimen, is this normal?