Hello All
. So I'm a 17 year old and have had moderate to severe acne. I HAVE TAKEN EVERYTHING YOU HAVE NO IDEA. OXY WHATVER TO RETIN A TO DOXCYCLINE just everything everything. You have no idea i've done everything.Well I finally got prescribed Accutane (Claravis) took it for id say 2-3 weeks (40 MG) and OMG IT WAS NEARLY ALL GONE SERIOUSLY EVERYTHING a girl even said my skin looked "FLAWLESS" but it insanely chapped my lips and made them peel and cracked the corners of my lips.Howver at times I felt my Bowel feeling like pressured and felt bad like a poking pain also At the time I just couldn't deal with the lips because I had prom coming up and Graduation. Too many important things I didn't wanna deal with that at the time. So I stopped taking it and slowly but surely did my Acne come back STRONG. Researching Around I learned about vitamin B5 and decided to give it a try. Ive now been officialy on it for 2 weeks doing the full course 20 500 mg pills per day. Since today it has officially been 2 weeks and the effects of B5 take 2 weeks to fully show I thought i would start a log. My IB ended about a day ago and it SEEMS like the b5 is going to start fully working now because compared to what I was going through, my acne is looking clearer in chunks. I'm NOT taking a multivitamin. I am considering going on Accutane if no more results show by the end of the month. I am willing to risk crohns disease and all because I can' stand this Acne anymore I have teared up before over it and whoever has Acne knows exactly how it feels.Plus I had so much success in a short time with Accutane.
Here's Me On 2 Weeks
Details- Puirtans Pride Time Released 500MG
Does anyone know if changing the brand Of B5 will affect me at all? Thank You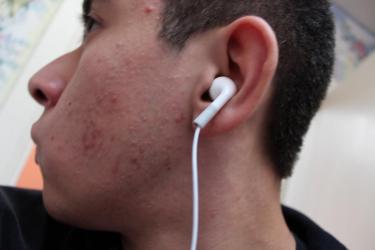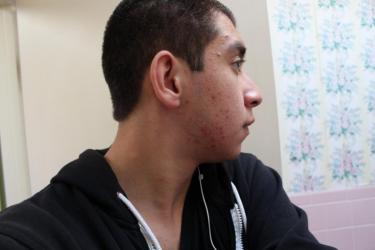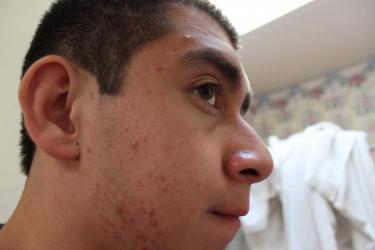 Also that thing on my neck is not acne thats a bite from a bug lol so ya
Edited by sfteen, 20 June 2012 - 09:18 PM.