Decided to start a log to keep track of my improvements (if any!) and to help people who want to try this regimen as well (depending on if it works or not!
18 Year old Male
Acne for 4 years
Clear after 6 months tetracycline/Zineryt (erythromycin + zinc dihydrate) - This was 3 months ago.
Facial Acne has now come back, not sure what technical degree it is back with, but it's definately present.
Back and chest are clear.
Been on doxycycline for 6 weeks now, and differin 0.1% for 2. - Yes I take double the dose recommended by my GP. My stomach can handle increased doxycycline dosage for some strange reason, up to 5 a day and i won't feel any sickness. (I don't take 5..i have once for a test).
Unfortunately no before photo to put up - However i can insist it was a lot less red, but the same amount of spots.
Week 2 Differin, week 6 doxyxcline: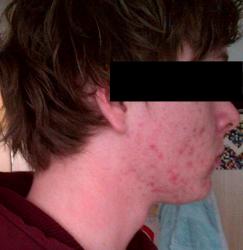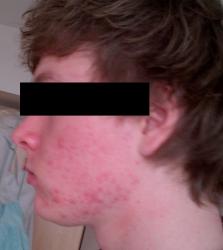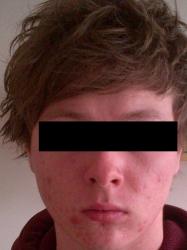 What I do daily:
AM: Warm shower, wash with neutrogena oil free facewash. Dry with clean towel, apply clinque anti-spot treatment (hurts like hell) just to spots. Moisturise if necessary, usually not anymore (however the first two weeks of differin was BAD dry skin/redness). Eat breakfast, eat a doxycyline.
PM: Warm face wash, wash with the same facial cleanser. Dry, apply a PEA SIZED amount of differin (not too much as i found out the hard way...very sore/red). Sleep on clean pillow sheet. Eat dinner, eat a doxycyline.
Drink 8x glasses of water or more.
It seems to be going okay so far, IB has occured for sure. may still be in it, who knows!
I'll update whenever I feel like it (maybe once a week) - lots of work to be done right now!
Edited by crac20, 01 May 2012 - 06:39 AM.