So, I'm starting my 3rd month of Claravis.
First month was 40mg a day.
Jumped to 80mg a day for second month.
So far, the 80mg is starting to work (I think).
Here is a pic from day one and where I am starting month 3!
My wife says it's clearing up fast, but to me I see minimal results
What do you see?
Here is the OLD PICTURE: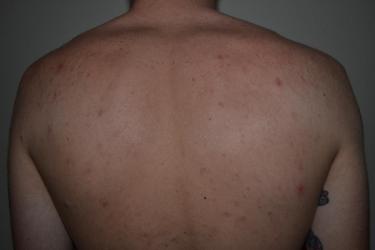 Here is the NEW PICTURE (starting 3rd month)