Latest photo taken : 11/9/2012
A bit grainy, but here's a much improved photo in the daylight, after a night of rest :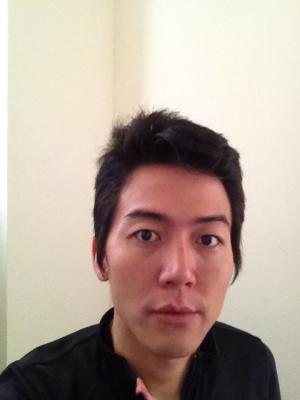 Strongly urging everyone to try change their diets. If topicals worsen your skin and heal your skin, and acne returns, it really didn't heal your skin because you are still breaking out. You're simply maintaining the skin cell proliferation, oil production, and surface bacteria to prevent most of the surface breakouts. The true underlying problem has not been addressed.
I'm going to be embarking on a journey to stop using BP and documenting my results. I just want to have clear skin without a BP session every morning and night. My skin is so used to BP, but I feel like the texture can be smoother without BP.
I will never give up AHA, though.
Updated Status : 1100 days later, I'm 100% clear. My clarity involved diet.
I'm not going to lie, I'm going to keep things honest right now. Dan's regimen is good. It works, but in the long run, expect some failure. It will get your acne under control, but only if you use it religiously and in copious amounts. The face eventually gets used to benzoyl peroxide and the same old topicals - you will eventually have breakout cycles. In my case, while the surface acne cleared up, I still got cysts - these are the worst kind since they are large and last a long time.

I do not believe that the regimen is a true solution.

I'm now perfectly clear on a low-carb, wheat-free, high in vegetables, high in anti-inflammatory foods diet.

If I could turn back time, I'd have started this years ago, and cut the regimen out.
My revelation
Underneath the skin, I'm more clear than ever. A month ago there were stubborn cystic bumps underneath my jawline and behind the ear.
At the moment, I have no active pimples, and no cysts, due to my diet.
I just turned 30 the other day, and began to consider my food and nutrition intake, as well as general health. Equipped with a bit more research than my last attempt to eat healthy, I cleared out my fridge and filled it with real, unprocessed food. I really wasn't even trying to cure acne, but as an amazing side effect, I experienced true healing underneath the skin.
I urge anyone who is on the regimen that is still having problems with hormonal acne to try changing their diet. Here's my post in the holistic forum :
http://www.acne.org/...-diet-and-acne/
The Past ( ~ 2010)
Status : One zit every few weeks during stressful periods. Acne is quite under control, but now if I even have ONE pimple I flip out. I used to be happy with 3-4 zits only - those were good days for me.
Current Regimen : Dan's BP morning & night, Dan's AHA at night (or every 2 nights), Dan's moisturizer daily. Jojoba exfoliation every now and then. My skin seems to have become accustomed to this regimen. Attempting to find a more refined study on skin cells to make an impact on scar tissue healing and texture. I also exfoliate the entirety of my body's skin to make sure waste is not just excreted through the face, but everywhere else. Dispersal of toxins is key.
Oral care is also very important.

I don't like taking pics near sunlight, but lately I've been having better luck. AHA has definitely improved my skin's texture. You can see two healing red spots on my chin.
I suppose the real key isn't exactly doing what the regimen states, but coming to understand your skin and how to prevent congestion of the pores.
The best medicine for skin is : RELAXATION / DE-STRESS. That is one thing that has been working for me.
Edited by jarrit, 09 November 2012 - 03:27 PM.