Hey all! So I've finally made it to that 12 week mark. This is the longest I've EVER stuck with a treatment, so I'm proud of myself! I haven't been uploading pics lately, but just uploaded some new ones today...and honestly I don't see much (if any) improvement... please take a look at some of my pics and let me know what you think. Should I ask for a higher strength of tretinoin gel?
I also have a Rx for doxycycline, but was told not to actually start it unless the Retin-A wasn't doing it's job...anyone think I should start the doxy first and see before asking for a higher strength tretinoin? I tried it once years ago and it made me sick...so I've been afraid to try it again, but I will try if it will make a difference. I'd REALLY REALLY love to hear what you all think. I don't really have anyone I can ask about these things because all of my friends have PERFECT skin (oh the joys of being the only 25 year old in sight with acne! oye!!!) And before anyone says anything, I am aware that my acne could be waaayyy worse (and it definitely has been, sadly you can see the scars in some of my pics)... just frustrated because I'm nearly 26 years old and have been dealing with this since I was 10. Thanks for any input (and feel free to see my gallery if you want to see additional progress pics)
The first set of pics are the very first pics I took, taken at about my 4 week mark.
And this is the set of pics I took last night, the 12 week point.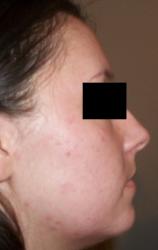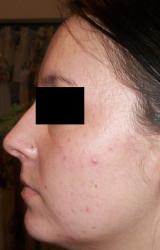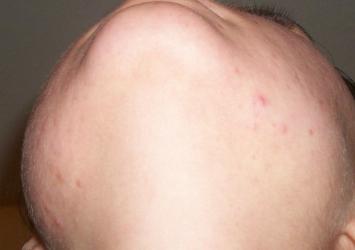 Edited by frackgirl33, 22 February 2012 - 01:36 PM.