5 Weeks Using Retin A
Today is my 5th week using retin a. Still breaking out. It seems my chin area doesn't catch a break. The current pimples will finally start going down and then 2 new ones will brew up before the other are even gone. My face hasn't thanked me yet and I am starting to wonder if it ever will. My chin area seems to peel in only certain small sections and the peeling wasn't really bothering me. But in one area, if I stretch my mouth out to stretch the skin in that area, you can tell it doesn't seem like it could possible peel anymore. My peeling doesn't last all day either. It starts about 4ish in the afternoon and then just sheds off. But it is getting red, not tender or anything. Think along the lines of slight chemical burn but doesn't hurt. Around my eyes have been very dry also. Which is strange, because I don't rub the retin a there, like my eye lids are doing some weird snake skin look so I been putting on more moisturizer on them.
Since the Netrogena moisturizer continued to clump up with the sunscreen, I changed to Cetaphil moisturizer. The clumping has stopped and I feel it moisturizers my face better. I got better pictures this time using my phone. Had to get them in different lightening. I am worse off now then when I started. I am really hoping that this rough patch goes away, but it doesn't seem to be breaking at all. I do say it is better than week 2 and 3, but no where is my skin better than before I started. Hopefully, I can say SOON that it is all worth it.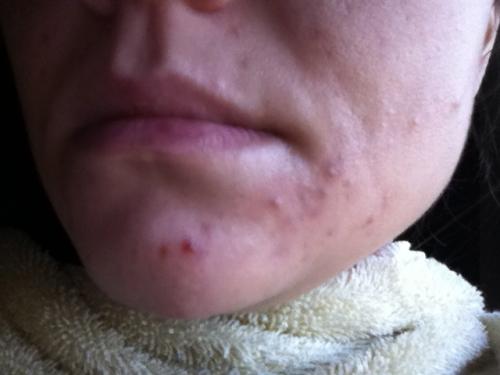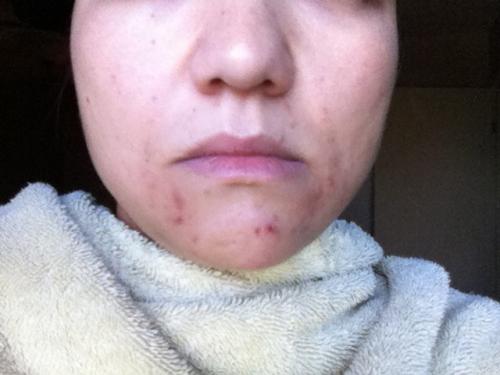 ---
Report Entry